MYKONOS dELUXE VACATION RENTAL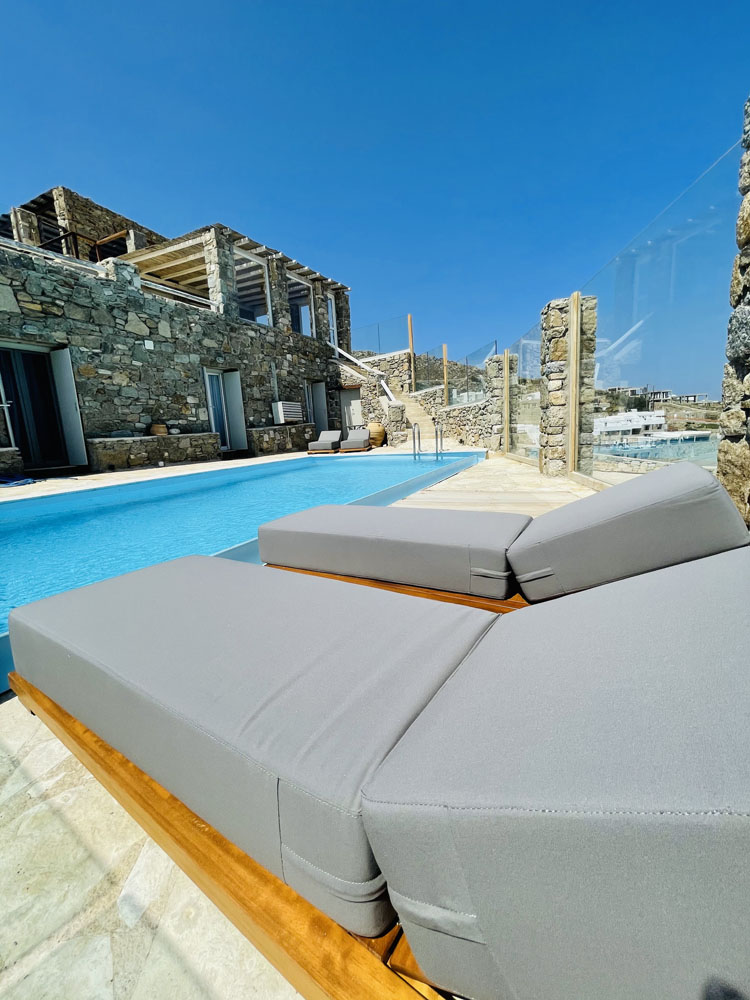 Deluxe Villa Mykonos
On Mykonos island in Greece, overlooking at Ornos beach, the city and the Aegean sea
Deluxe Villa is located in Ornos beach conveniently close to Mykonos town Your supreme escapade in Greece
Enjoy a fabulous open-air ambience on a Cycladic island where summer is an idyllic season. Deluxe Villa an elegant property with a dazzling combination of stone built walls and blue skies.
You can indulge yourself in a relaxed environment, where your privacy is treasured. Majestic unobstructed views of the city of Mykonos and the Aegean sea from the Infinity Pool.
Spacious Rooms and Terraces and a Beautiful Garden.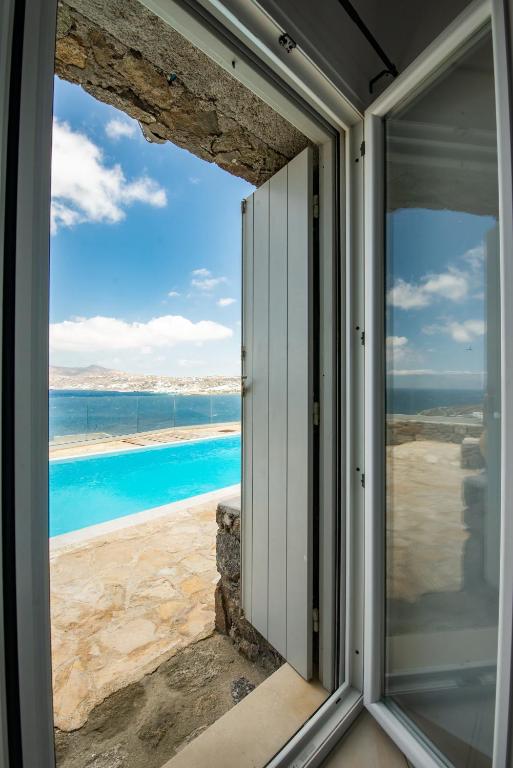 Deluxe Villa overlooking  the immensity of the Aegean sea
Deluxe Villa provides it's guests with 4 private bedrooms and equal private bathrooms. Outside a large pergola shaded patio with BBQ, hosts an ample dining area and lounging spots, sea views and infinity refreshing swimming pool. Same level overlooking the sea a fully equipped kitchen with a dishwasher, oven, and all necessary appliances. Air Condition in every bedroom, flat-screen TV, and  private parking space in the premises.
Let yourself get carried away by the boundless view and the contemporary charm of Mykonos.
Natural Stone Villas on Mykonos
Modern & unique interior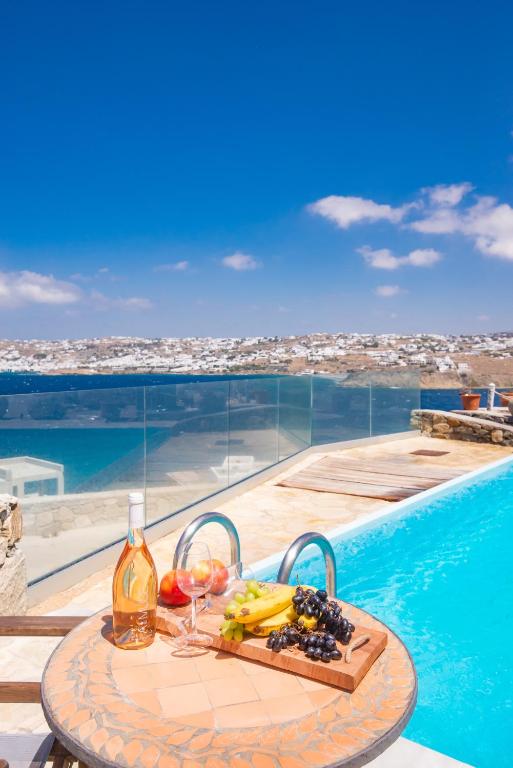 "It takes a lifetime to discover Greece, but it only takes an instant to fall in love with her."
– Henry Miller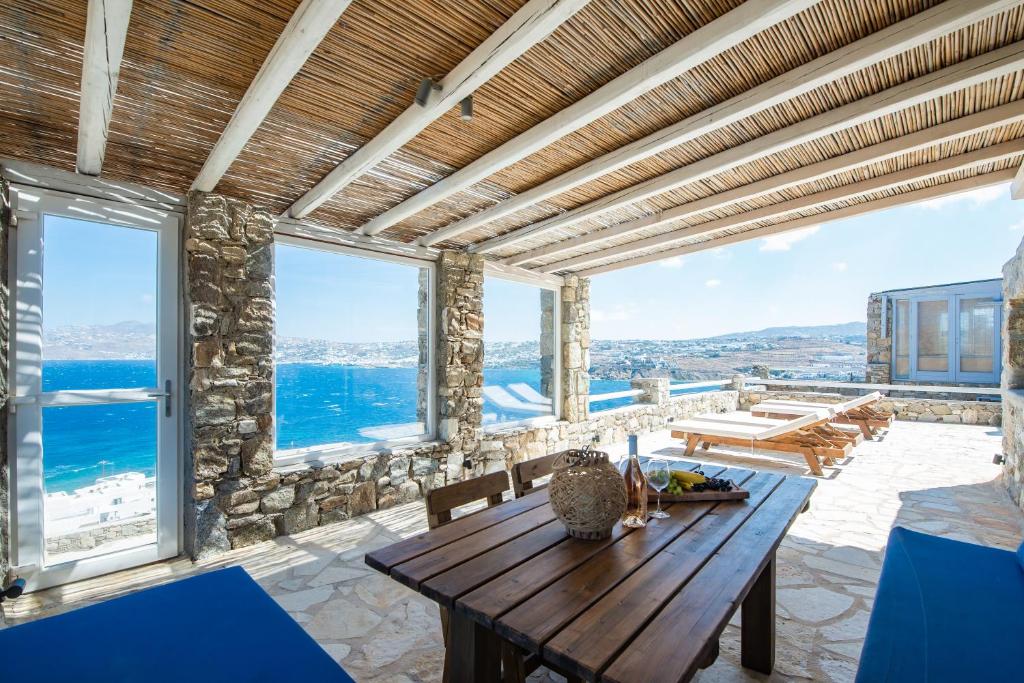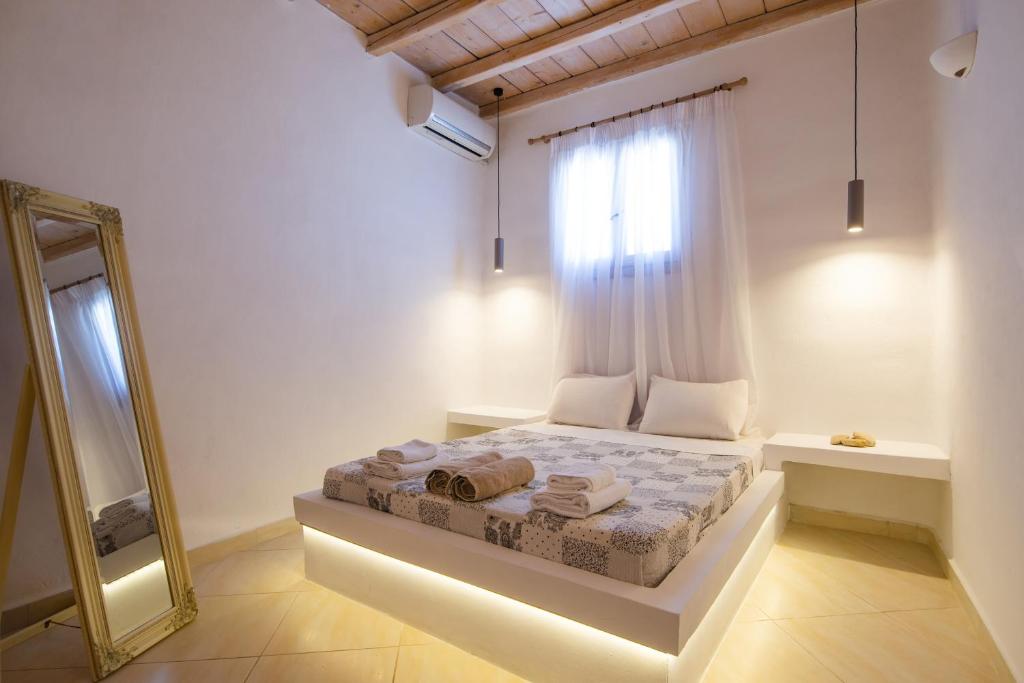 Entire Private Villa 140 m²

4 Spacious Private Bedrooms

Terrace
4 Spacious Private Bathrooms

Sea View

Aegean sea
Private Open Air Swimming Pool

Sea View, City View, Aegean sea

A/C